Derek Gilbert and I discussed what the truth about Syria was back in 2015 (as the Obama Administration was winding down), and what is likely to be the case again now that Joe Biden is president. We must have been prophets… well good analysts at least.
Biden's initial Foreign Policy initiative within his first two days of office was to reengage American troops in Syria.  (See Chris Menahan's article below.)
Unbeknownst to me until I stumbled on it last night, was Derek choosing (without any prompting from me) to pull up a show that we did together.  After listening again to it for the first time in almost six years, I sent Derek an email suggesting we sounded so smart we ought to be hired by a DC Think tank.  Why? Because we nail what it is that America's foreign policy is in the Middle East.  Sew chaos wherever we can, instigate conflict, and force Russia to spend its energy and financial resources into keeping the Islamic conflict from spreading into its southern regions (which are heavily Islamic). Can you say "color revolutions"?
What is the new President about to initiate? The same ol' policy. Our foreign policy blunders in the Middle East for two decades (the Clinton's, Bushes, and Obama) caused the massive immigration into Europe as a byproduct of taking out Saddam and enabling the creation of ISIS in a clandestine attempt to take out another autocratic leader, Bashar Assad. Obama and Hillary ran weapons through Libya, then Turkey, and into the hands of Al-Qaeda. Chris Stevens was the victim of this gambit, disclosed to the American Public in the movie 13 hours, but never admitted by the State Department.  Lies, lies, and more lies. Trump was attacked for claiming that Hillary created ISIS.  He was attacked for being soft on Russia (and not "messing with Putin") in the ME.  And his intention to bring the troops home after effectively destroying ISIS was never admitted by the Mainstream Media. Well, what does the long view tell us?  Was Trump right or wrong?
The Military-Industrial Complex has to be tickled to death to have a Democratic leader back in the White House to create wars and sell more weapons of death to the region.
Listen carefully to what Derek and I discussed almost six years ago.  He dredged this up, very perceptively I might add, to point out that "what is old is new again." It's about the Oil Stupid and to mess around with Putin's plans to corner the fossil fuel market (which funds over 50% of his national budget), thereby forcing him to expend his resources and energies on the region.
As Derek and I conclude, the old scenario of Russia finding itself forced into the fray once more ("Gog's jaws being hooked by Jahweh and dragged back into the land of Israel to fulfill Ezekiel 38/39)
AND Here is the background story on Biden's instant reentry into the old policy.  Thank you to Chris Menahan for his reporting.
'Normalcy' Returns: Biden Sends Large Military Convoy Into Syria On Day Two
by Chris Menahan, Information Liberation:
While National Guard troops were being kicked out of the Capitol on Thursday, Joe Biden was ordering US military troops into northeastern Syria from Iraq with the controlled media in America refusing to even report on it.
The move was only reported in the Israeli press and in Syrian state media.
TRUTH LIVES on at https://sgtreport.tv/
From i24NEWS:
A convoy of 40 trucks and armor vehicles said to have entered Syria from Iraq

A large US military convoy entered northeastern Syria on Thursday, Syrian state news agency SANA reports, citing sources on the ground.

According to the report, the convoy included some 40 trucks and armored vehicles and was backed from the air by helicopters.

It entered Syria from Iraq via the al-Waleed crossing to bring arms and logistical equipment to the bases in Hasakeh and Deir Ezzor provinces.

[…] At the same time, SANA also reports that some 200 US troops arrived in the Hasakeh province on helicopters.

According to the report, the troops are set to deploy on the nearby oilfields, with Kurdish-controlled eastern Syria rich in energy resources.
The AP reported that "Israeli warplanes fired several missiles toward central Syria early on Friday, killing a family of four — including two children — and wounding four other people," citing state media.
State-news agency SANA quoted an unnamed military official as saying the attack took place shortly before dawn when Israeli warplanes flew over neighboring Lebanon.

Israel has launched hundreds of strikes against Iran-linked military targets in Syria over the years. But it rarely acknowledges or discusses such operations.

The Syrian military official said the attack was aimed at several targets in and near the central province of Hama. It added that Syrian air defense units shot down most of the missiles.

The official said the strike killed a family of four, consisting of a married couple and their two children. The strike also wounded four others, including two children, and destroyed three homes on the western edge of the provincial capital of Hama, SANA quoted the official as saying.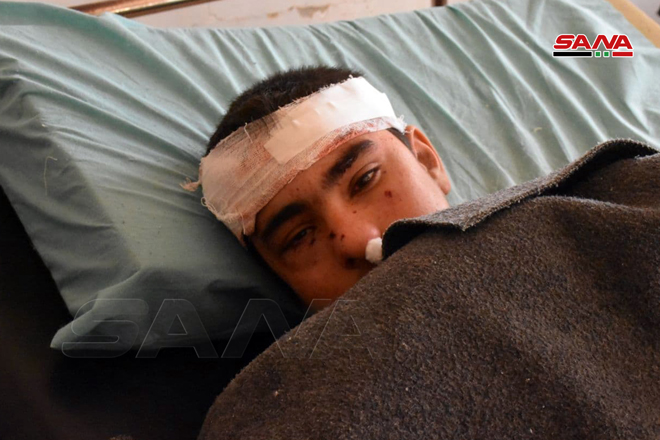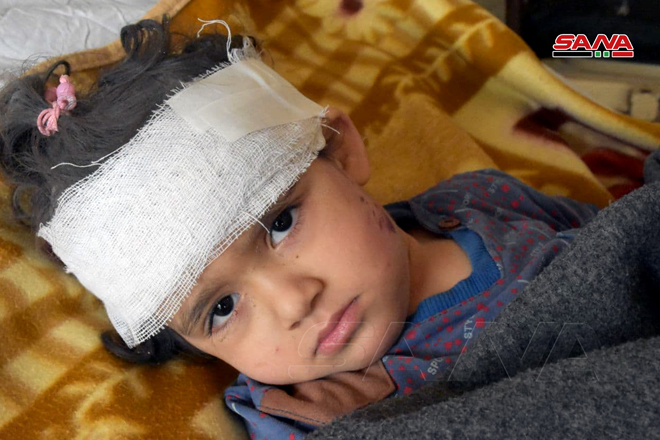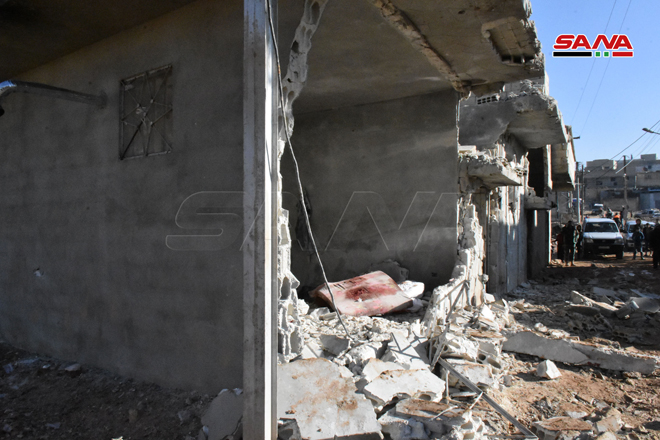 State TV said the family killed had been displaced by Syria's nearly 10-year conflict.

It was Israel's first strike on Syria since President Joe Biden took office.
[Chris concludes his article appropriately]
How nice to see "normalcy" return!
Israel has been ramping up strikes on alleged Iranian outposts in Syria ahead of Biden's inauguration as they knew Iran would hold off on retaliating before seeing what Biden's administration had planned.
We don't know what the Biden administration is going to do yet but judging by the neocons he has surrounded himself with, expanding the war in Syria seems very likely.
Read More @ InformationLiberation.com
END OF CHRIS MENAHAN'S ARTICLE
My (DOUG'S) two books that go into depth on these subjects are shown here. Featured is THE NEXT GREAT WAR IN THE MIDDLE EAST.  You can buy the books in print or via eBook format from Amazon or LuLu. This book was published just after the interview with Derek. If you haven't read it, it is still, in my humble opinion, one of the best statements regarding the "traditional scenario" of Russia playing a decisive role in the Gog/Magog war, and why America gets caught in a trap. If you question the "Islamic Antichrist Theory", this is your book.
And the most recent book, AMERICAN REQUIEM, expands and "breaks the code" on the Three Babylons of the end days.  I hope you are interested in researching this information.  I have it all laid out for you to review and make your own decision.  Is Turkey the Gog of the prophecy or is Russia?  You decide.
If you can support my work, please click on LINK HERE, DONATE TO DOUG. You can support me monthly or one-time.  Both PayPal and KO-FI.com are set up now to facilitate this.  Bless you for helping Doug and Mrs. Doug out to meet our financial needs. $10.00 a month would be so very helpful.
THE BOOKS BELOW ARE ON SALE ALL THIS MONTH AT FAITH-HAPPENS.COM/STORE AND PROVIDE "DRILL DOWNS" INTO WHAT DEREK I TALKED ABOUT.